<<
Go to Spanish version
05/24/2023
Interview with Josephine Landertinger, director of I'M CRIS FROM TIERRA BOMBA
By Daniel Andrés Ruiz Sierra (@TatoRuiz)
In "I'm Cris from Tierra Bomba," the second film by Colombian director Josephine Landertinger, Cristian (the protagonist), is constantly jumping from one thing to another in all aspects of his life. He's like a pinball, as my mother would say. This applies to his professional choices (he went from studying architecture to business administration, then jumped to biology, and finally settled on acting), his social relationships (presumably unstable), his doubts about his own goals, and even constantly changing his place of residence.
Cristian, born and raised on the forsaken island of Tierra Bomba, a place located south of the always idealized Cartagena's urban center, perhaps has dreams that are too ambitious for the place where he lives. In 2015, the year Landertinger starts portraying him with her camera, she saw a valuable and attractive character in him, a character who, in turn, has to discover what makes sense to him amidst those constant jumps that seem to speak volumes about his instability but are more connected to the idea of finding his place in the world, something crucial in the search for true identity.
And that is the theme around which "I'm Cris from Tierra Bomba" revolves, and it seems to be the theme that resonates the most with a director who is the daughter of a Colombian and an Austrian, was born in Portugal, grew up in a country like Lesotho, received professional training in Germany, and currently lives with her family in Spain. "Identity is a subject that affects me as a person. Very close to me (…) I believe that it was through that lens that I started to understand why this film resonated with me because this is a film by Josephine."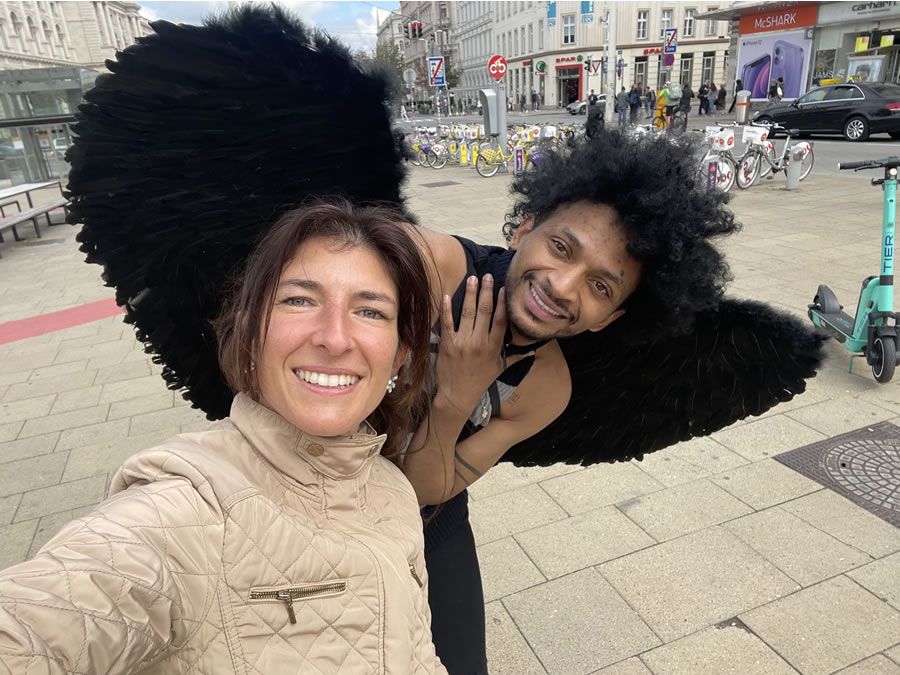 In her debut feature film, "Home: The Country of Illusion" (2016), the director followed her own mother, a woman in her sixties who lives in complete solitude in Portugal and had not returned to her country of origin for over 40 years. This raised many questions for Josephine related to her identity seen through the lens of migration.
Currently, alongside the development of "I'm Cris from Tierra Bomba," the director has also been working on another documentary project titled "Memories Lost & Found," in which she herself is the protagonist, reflecting on her childhood in Lesotho during the apartheid era. It's an experience (growing up) that she can't help but compare to that of her own daughters: "My 4 and 6-year-old daughters are beginning to realize that they are living in a country that is not where they were born. They start saying, 'I'm not from here, I'm from there. Where is this?" So, she will once again talk about identity.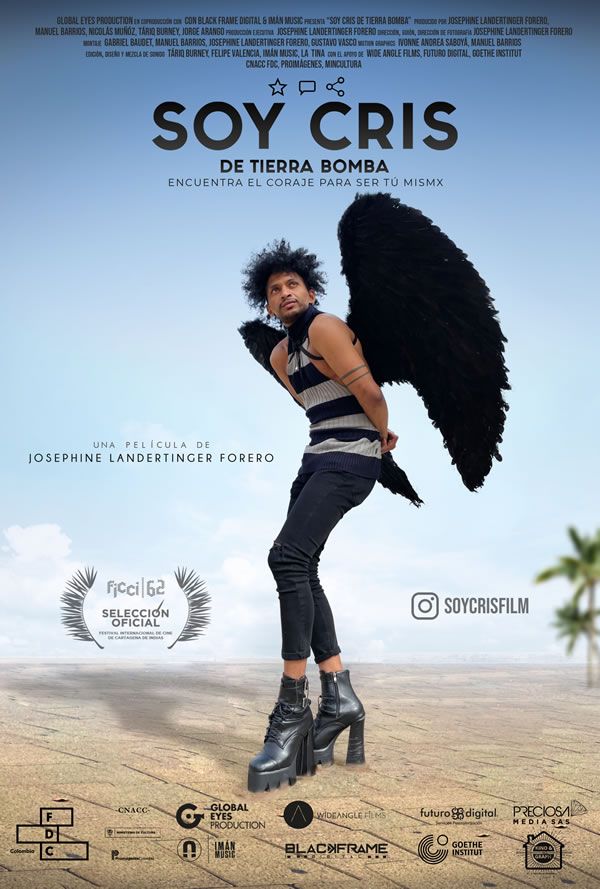 Regarding the national premiere of "I'm Cris from Tierra Bomba" on May 25th in several theaters across the country, we sat down with Josephine to talk about how this film came about, what it meant for her to be involved in a project that has lasted about eight years. She also shared insights about the creative process and her commitment to diversity, not only related to queer or LGBTQ+ issues. Josephine is dedicated to promoting the visibility of women in the film industry from all angles. She does it as an activist, as an educator in her own virtual school, and, of course, through her work as a director and producer.
I met Josephine during the promotion of her debut film and when she had been filming this movie for two years. This promotion allowed us to reconnect, albeit virtually and in a more formal setting, for an interview (although not too formal). Throughout our relationship, we have flirted with the idea of working together in various capacities and have formed a valuable friendship.
Based on the trust that has developed from our relationship, I have been able to accompany her during the early stages of promotion and the development of her story. This included supporting her crowdfunding campaign and gladly providing feedback and suggestions on some cuts of the film. In other words, I have witnessed the growth of a cinematic project that is not my own, a privilege not everyone has access to. And yet, in my case, it continues to surprise me (in a positive way) with the progress she has made over such a long time and effort, finally achieving the long-awaited premiere—the encounter with the audience, the ultimate goal.
Watch the full interview (Spanish):
<<
Go to Spanish version