<<
Go to Spanish version
05/16/2023
OCCUPIED CITY, a documentary by Steve McQueen, is a four-hour film about the Nazi occupation in Amsterdam.
It has been five years since Steve McQueen released a film, as the director of "Hunger," "Shame," "12 Years a Slave," and "Widows" has been involved in television with the anthology film series "Small Axe" and the documentary series "Uprising."
This is his first non-fiction feature film, premiering at Cannes, with a runtime of almost four and a half hours and will be shown with an intermission.
Acquired by A24 for distribution, little is known about this project. The documentary is based on the illustrated history book "Atlas of an Occupied City, Amsterdam 1940-1945" by Bianca Stigter, the director's current partner and producer of his films since "12 Years a Slave."
The film, classified as experimental, depicts the Nazi persecution of Jews in Amsterdam, where the director resides. "Living in Amsterdam for me is like living with ghosts. It feels like there are always two or three parallel narratives unfolding at the same time. The past is always present," says McQueen.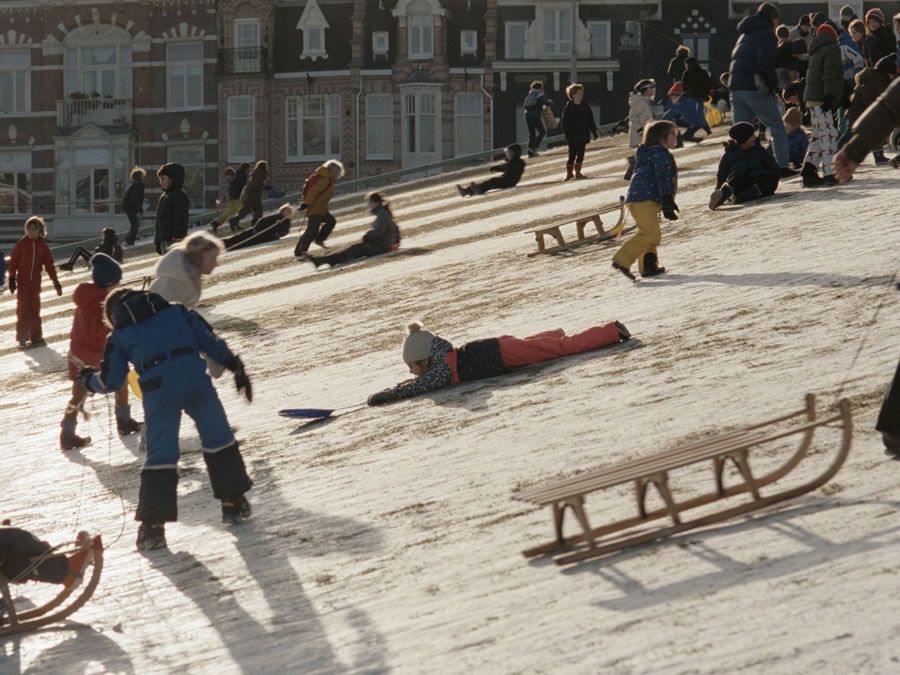 Meanwhile, A24 details that the director has created "two intertwined portraits: a door-to-door excavation of the Nazi occupation, which still haunts his adopted city, and a vivid journey through the past years of the pandemic," resulting in a story where "what emerges is both devastating and affirming of life, an expansive meditation on memory, time, and where we are heading." "Occupied City" visits places and spaces that have survived time and are silent witnesses to the Nazi occupation and persecution, with a series of arrests, torture, and executions.
The film begins with a series of images of empty streets and people wearing masks, establishing a connection between the past and the present of its story. "With COVID, there was a sense that we were all experiencing it. That was also true in World War II. Everyone was affected by it," McQueen said in a recent interview with Indiewire, just hours before its premiere at the Cannes Film Festival, where it is presented in the "Special Screenings" category. The film also reveals the state of paranoia and stress caused by the health crisis in society.
The image accompanying this note is the only one known so far from the film.
<<
Go to Spanish version