<<
Go to Spanish version
05/24/2023
Review of Davis Guggenheim's STILL - The documentary about Michael J. Fox
By Sandra M Ríos U
Twitter: @sandritamrios
Apple TV+ has released the documentary "Still," where actor Michael J. Fox, in his sixties, with the charisma, authenticity, and honesty he is known for, reflects on his life and his struggle with an early diagnosis of Parkinson's disease, which divided his career and destiny in two.
Documentarian Davis Guggenheim delivers a film that exposes the artist from his childhood, juxtaposing those iconic performances and moments from his work in film and television that propelled him to the pinnacle of his career.
Method actor Michael Douglas once confessed that back in the days of "Fatal Attraction," he discovered that beyond the preparation actors undergo, where they are taught to shed their masks to find the truth of their characters, the exercise of acting boils down to the art of knowing how to lie. He said this in "The Prodigy," which premiered at the Cannes Film Festival and was celebrated with an honorary Palme d'Or. His colleague Michael J. Fox seems to agree when he says that the greatest ambition of an actor is to spend as much time as possible being someone they are not.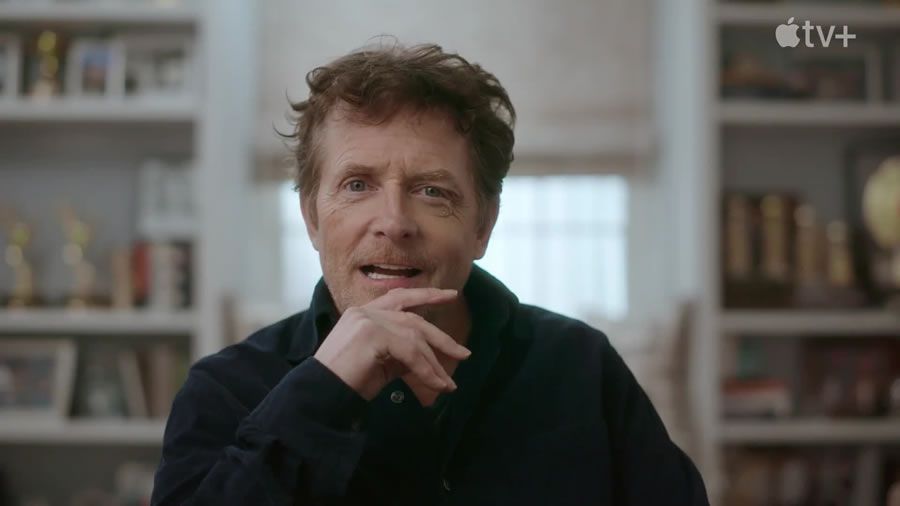 And Fox certainly knows about this, having started a career as a teenager and having concealed his Parkinson's disease for seven years before revealing it to a public that followed and admired him. During that long period, already at the height of his career thanks primarily to the series "Family Ties" and the "Back to the Future" trilogy, he pretended in front of the cameras, using tricks in his hands, to maintain a normalcy that came to a halt at the age of 29 when he received his diagnosis.
The documentary "Still" begins at a crucial moment for the actor, where he recalls a morning in 1990 when he woke up to a sound resonating in his head, similar to the chirping of moths, matching the speed at which one of his fingers moved. He felt like he wasn't himself, but he thought it was due to having had too much to drink the night before. In reality, it was the first warning of an incurable and degenerative disease.
It is Michael J. Fox himself who narrates this film firsthand, with his life testimony, in a story as authentic as he has always been known for, as he reflects on his personal and artistic history, starting from that event. He then takes us back to his early years to show an extremely restless child who grew up in a good family environment and began experiencing bullying due to his short stature. However, he found ways to escape from his peers: he learned to run.
That same short height became his first attraction to the Hollywood industry, as they could hire a young actor just reaching adulthood to play younger characters. Thus began a rapid and frenetic career that combined television and film productions, turning him, as he says, into the "little prince of Hollywood." He managed to film five movies in just three years while continuing his work on the small screen. During the filming of "Back to the Future," he reveals that he slept only about three hours a day.
These memories that he brings to his mind and are recreated in the film, with the help of archival footage from his famous performances, appear as the actor sits in a space in his home at the age of 62, revealing another side of Fox—a thoughtful man who candidly speaks to the camera about the burden of a painful disease, shares his impressions of how he is often perceived by people and how he doesn't want to be perceived, and doesn't deny the many moments in which he has wished to skip that chapter of his life. Of course, there is a significant and lengthy episode dedicated to his long-standing marriage to actress Tracy Pollan, whom he met precisely on "Family Ties" and who has been instrumental in his career, keeping him grounded, and in his personal life, ensuring that optimism doesn't fade away. His children also make appearances.
Director Davis Guggenheim (known for the great "An Inconvenient Truth") allows us to get closer to Fox's everyday life today, to the man rather than the actor. It's an everyday life filled with challenges, as it becomes increasingly difficult for him to stabilize, and his memory continues to deteriorate. This has led him to announce his retirement from acting twice, most recently in 2020, and to seek refuge in writing books and scripts. The film brings us closer to a real man who detests pity but hasn't lost his sense of humor.
Review published by the author in the newspaper El Nuevo Siglo on May 19, 2023.
<<
Go to Spanish version