<<
Go to Spanish version
Retribution
All roads lead to the truth.
You can watch it online on:

When a mysterious caller puts a bomb under his car seat, Matt Turner begins a high-speed chase across the city to complete a specific series of tasks- all with his kids trapped in the back seat.
Directed by: Nimród Antal
Original title: Retribution
Budget: USD $20.000.000
Genre: Action, Thriller, Crime
Website: https://www.lionsgate.com/movies/retribution



Country:
France, Germany, United States of America
Release date:
Aug 23 / 2023
Box office:
USD $16.700.000
Duration:
91 minutes
Rate (based on 717 votes):
CAST
Liam Neeson
"Matt Turner"
Noma Dumezweni
"Angela Brickmann"
Lilly Aspell
"Emily Turner"
Jack Champion
"Zach Turner"
Arian Moayed
"Sylvain"
Embeth Davidtz
"Heather Turner"
Matthew Modine
"Anders Muller"
Emily Kusche
"Mila"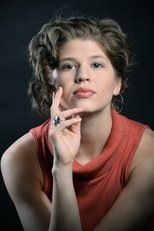 Luca Márkus
"Kat"
Michael S. Ruscheinsky
"Man in the Blue Suit"
Christian Koerner
"BPol Police Officer"
Peter Miklusz
"Press Conference Reporter"
---
Playing now

Coming soon

This product uses the TMDb API but is not endorsed or certified by TMDb.
<<
Go to Spanish version