<<
Go to Spanish version
11/15/2023
How to Have Sex: Molly Manning Walker addresses teenage pressure, the loss of virginity, and her personal experience
"I was assaulted when I was 16 years old, so it's something I've been passionate about talking about ever since."
"How to Have Sex" has received 13 nominations at the British Independent Film Awards, which will be presented on December 3rd. Molly Manning Walker's directorial debut is a youthful film that speaks with total freshness, but above all, honesty, about sexuality and the loss of virginity in women. It confronts the expectations versus the reality of that first experience, the pressures teenagers face, the lack of dialogue, what we remain silent about and consent to, and the lack of self-control.
Of course, the feature film is also capable of showcasing all the captivating, overflowing, and uninhibited spark typical of youth, in a coming-of-age journey slightly inspired by the director's experiences.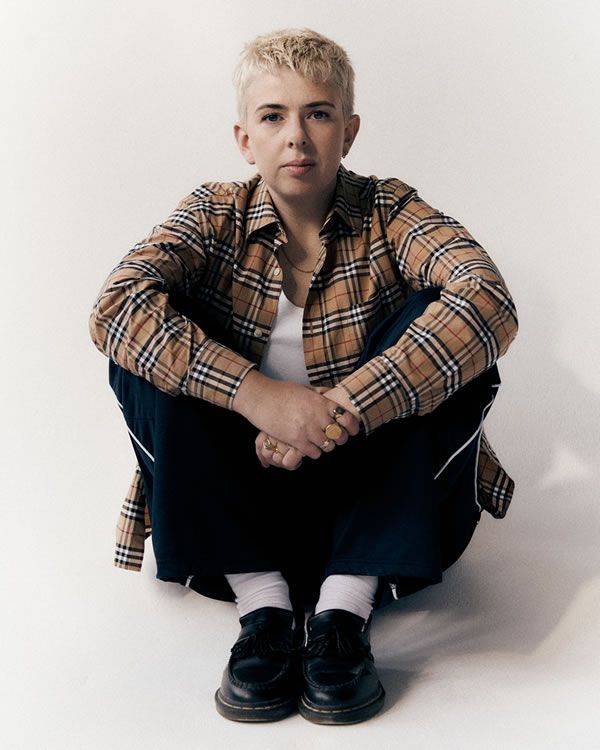 With this film, the author returned to the Cannes Film Festival, where she received the award in the "Un Certain Regard" section. Molly participated in the 2020 Critics' Week with 'Good, Thanks, You?', a realistic short film (available and recommended on MUBI), which narrates in 13 minutes the story of a woman who has been sexually assaulted and faces the dilemma of overcoming the assault alone or seeking proper assistance with all the absurd bureaucratic dynamics surrounding it.
Amy, the woman victimized in the short film, shares certain connections with Tara, the protagonist of 'How to Have Sex,' in terms of that distinctly feminine reaction (sometimes inexplicable even to themselves) of silently enduring such assaults. Tara, along with her two friends, Emm and Skye, all 16 years old, goes to one of the favorite tourist destinations in Crete, Malia, to enjoy the best moments before starting their university studies or deciding what they want to do with their lives: partying, revelry, alcohol, friends, and sex are what they anticipate. Tara is the only virgin among the three, and she now feels the pressure to catch up with the experiences her best friends have had.
When you watch both movies, the connections between them are more than obvious, although the director shared with CineVista that she had only recently become truly aware of them. "Yes, I think I hadn't realized it until recently when someone told me that there are many strong ties between them. In both, you see the faces of the protagonists, unable to speak, and they have a flashback involved. So yes, I suppose I hadn't realized it completely, but even the editing of these productions are very similar. Regarding the topic, I was assaulted when I was 16 years old, so it's something I've been passionate about talking about ever since."
That personal experience helps to understand the level of authenticity with which the director addresses the subject in the film and accurately conveys the deep and intimate feelings of women, exposing them without excessive drama. Ultimately, these things happen at a moment in life when many events occur simultaneously, and beyond the confusion and bitterness, the desire is to close the chapter and move forward. "I think there is a significant gap in knowledge about female pleasure... if there were better education about sex and female pleasure, then we would be less obsessed with having something to hold on to achieve it, and we would just ensure that the other person is enjoying it."
Among sunny days, intense nights, balcony conversations, flirting, nightclubs, pool parties, and music, 'How to Have Sex' gradually reveals how little friends actually open up to talk about those first experiences, which usually are not so idyllic. "I do believe there is a lot of shame around the subject, which means people look elsewhere for information about sex and don't talk about it with their friends, which is a shame because if we shared the experience, we would know that other people have gone through the same thing."
The film ultimately proposes a reflection on the need to open up and express these types of situations naturally among friends and family. "I think one of the most important things that happened to me when I was assaulted was that an older family friend called me and said, 'I just want you to know that I have also experienced this, and I'm okay, and it will be hard, but you will be okay.' I think this is a fairly rare experience, to be honest, because there is a lack of communication around it. In British culture, we really love not talking about certain things."
And where do the boys fit into this story? Molly Manning Walker takes an empathetic stance toward young teenagers, showing the mistakes they make under societal pressure. "I really wanted to make a film that didn't judge men, that, in a way, allowed the conversation to open with them because I think it's pointless if we exclude them from the conversation. We won't achieve anything with that. So, I wanted to look at and understand some of the pressures that society imposes on them. I wanted to understand where that pressure comes from."
A significant part of the freshness and spontaneity of the story lies in its casting and the lead actress Mia McKenna-Bruce, a true revelation for many, although this film is not her debut. The casting process made use of platforms like TikTok. To choose Mia, they saw more than 350 young girls. "The casting process actually became part of the scriptwriting process because we chose Mia from the beginning, but then we would test each person with Mia and see what came out of those situations. If there was any improvised line in the rehearsals, then we would write it. To be honest, Mia became a big part of the scriptwriting process," concludes the director, who also confessed that one of the films that influenced her for this story was 'American Honey' (2016) by Andrea Arnold, a film about a rebellious young woman who escapes her dysfunctional family and joins a group of free-spirited youths, experiencing endless parties, abundant fun, alcohol, and love.
'How to Have Sex' is a MUBI film distributed in theaters by Cineplex starting from November 16th in Colombia. It will also be released in theaters in Mexico, Chile, Uruguay, Ecuador, and Bolivia, and will be available to subscribers on the platform from December 29th.
Image courtesy: MUBI
<<
Go to Spanish version