<<
Go to Spanish version
09/02/2023
Interview - 'Esmeralda,' a Colombian co-production addressing sexual violence
By Sandra M Ríos U
Twitter: @sandritamrios
"Esmeralda" is a short film that is making waves and deserves to be talked about. Based on a personal experience, its director Jennifer Greco tells a story that addresses the issue of sexual violence and serves as an invitation to stop silencing these kinds of abuses.
The title refers to its protagonist, a young woman who returns to her country after many years, leading to a moment of confronting her mother and the traumatic ghosts of the past. This provides her with the opportunity to heal, forgive, and close a chapter in her life.
Written by Jennifer herself, the short film was shot last year in Pereira and stars professional actors Ana María Estupiñán, Ana María Sánchez, and Elkin Díaz. It has had a circuit of important international film festivals, including the Female Eye Film Festival in Toronto, where it won the award for Best North American Short. Jennifer Greco resides in Los Angeles and is a graduate of The New York University Tisch School of the Arts. Her academic background and personal experience have allowed "Esmeralda" to be told with great honesty and realism, but above all, with a lot of empathy for the victims, making it impossible not to connect with the film.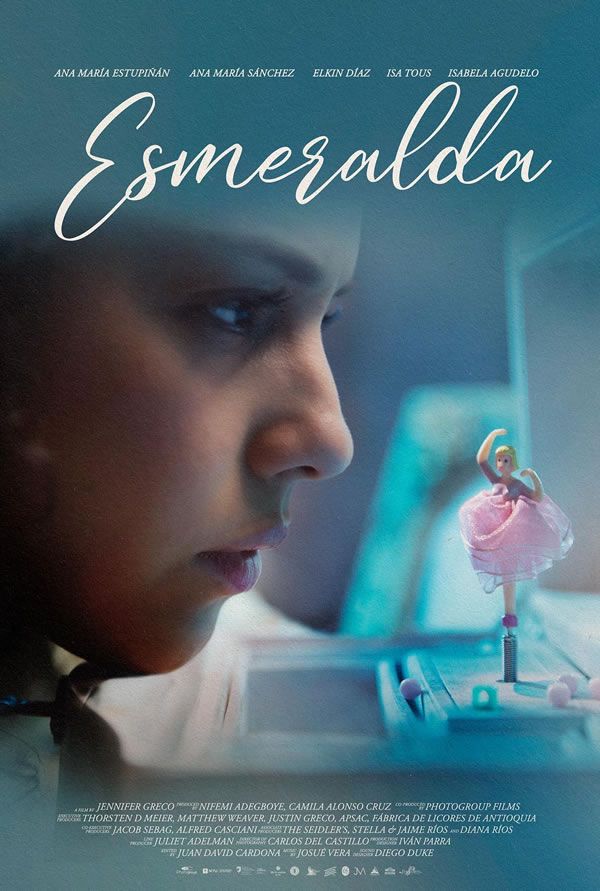 Jennifer told us about the motivations behind this story, the beginnings of the project, and what comes next after being announced as a semifinalist for the Student Academy Awards, the student Oscars.
What was the motivation for addressing the issue of sexual violence?
The motivation for addressing the issue of sexual violence and telling Esmeralda's story comes from an experience I had as a child, which I kept silent about for over 20 years because it was very difficult to talk about. Honestly, when I started writing 'Esmeralda,' I intended to tell the story without revealing that it was based on real events. However, it was during our fundraising campaign that I realized that if I was inviting other women to speak up and share their experiences, I had to be the first to do so. So, we created a promotional video for the film featuring several young girls, boys, and adult women sharing their own experiences. I honestly had a lot of fear about how my family, friends, and acquaintances would react to the video because almost no one in my family knew about it. But to my surprise, the video had a significant impact and went viral when we shared it on social media.
Thousands of women thanked us for bringing this video to light and shared their own experiences. More than anything, they thanked us for having the courage to stand in front of a camera and say that it had happened to us too. The idea of the video was to overcome the fear of discussing such a sensitive topic but with a message of healing and support for other women. That moment was one of the most important and courageous moments I have had so far, and I am infinitely grateful to my team for motivating me to speak about the issue and create this wonderful story. I hope that with 'Esmeralda,' we can not only raise awareness about these types of issues that occur every day but also be the voice and support for many women and young people who have had similar experiences to Esmeralda.
How did you develop the idea, when, and how was the scriptwriting process?
The idea for Esmeralda began when I attended a university event where they were showcasing the winners of the 2020 Student Academy Awards. The event was held over Zoom due to the pandemic, making it easier to attend. Talia Smith had won the Gold award in the narrative category with her short film 'Umama.' Watching her short film during the screening and hearing about the development of the project during her Q&A session inspired me so much that I wanted to create a story that would have a significant impact. At that time, I was taking a screenwriting class and had to come up with an idea for a short film. At the same time, I was in therapy discussing the experience I had as a child. That's where the idea was born because I was going through a very difficult time trying to talk about something I couldn't even articulate. I decided that by creating Esmeralda, I could help give voice to other women who had experienced something similar.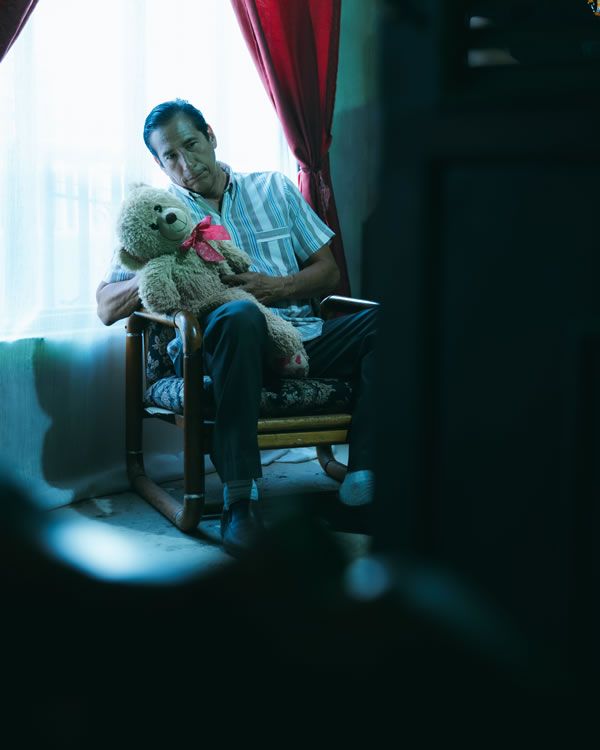 The silence, the carrying of trauma in silence, the delayed disclosure, the grievances for not receiving support – these are all real issues that victims face in such situations. Did you receive guidance from experts or testimonies while developing the script?
I had the opportunity to work with a group of women who were survivors of sexual abuse, and they helped me a lot not only to see the story from my perspective but also from theirs. The idea was to expand the story and not just tell mine but the stories of many other women. I was also working with my therapist, who helped me internally gather the courage to write it, and the support of my mother was also crucial. In addition, we had Milena Roa, a psychologist on set to support the girls and assist the women on the team who had similar stories. Currently, we are working with The American Professional Society on the Abuse of Children and Benefica, developing a program to help Colombian women and girls with support and prevention talks. (Visit support resources)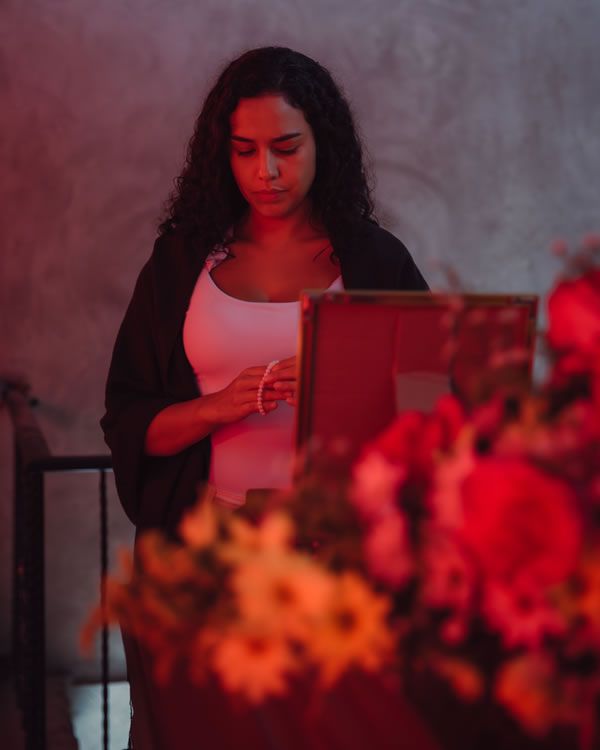 You worked with professional and well-known actors. How was the experience of directing them?
It was wonderful because I had always seen them on television since I was a child, so I never imagined that one day I would be directing them. Besides, they are very talented, and I had to give them very few adjustments because they already understood their characters perfectly. This allowed us to try new things and be creative. Each of them contributed significantly to the short film and helped bring this great story to the screen, which we hope will go a long way.
Let's talk about the selection as a semifinalist in the Student Academy Awards. How do these awards work, and what's next?
The Student Academy Awards are the student Oscars, where short films from all over the world participate. Esmeralda was selected as a semifinalist. Out of four thousand shorts, only 3% were chosen, and Esmeralda made the cut. We are waiting for a response to see if we become finalists and if we win one of the top three positions. This would give us the opportunity to participate in the Oscars next year, so we hope that happens. It's truly an honor for us because it represents progress in Colombian cinema for Colombian women to be selected for the student Oscars, and we hope to continue opening doors for many other women in the industry.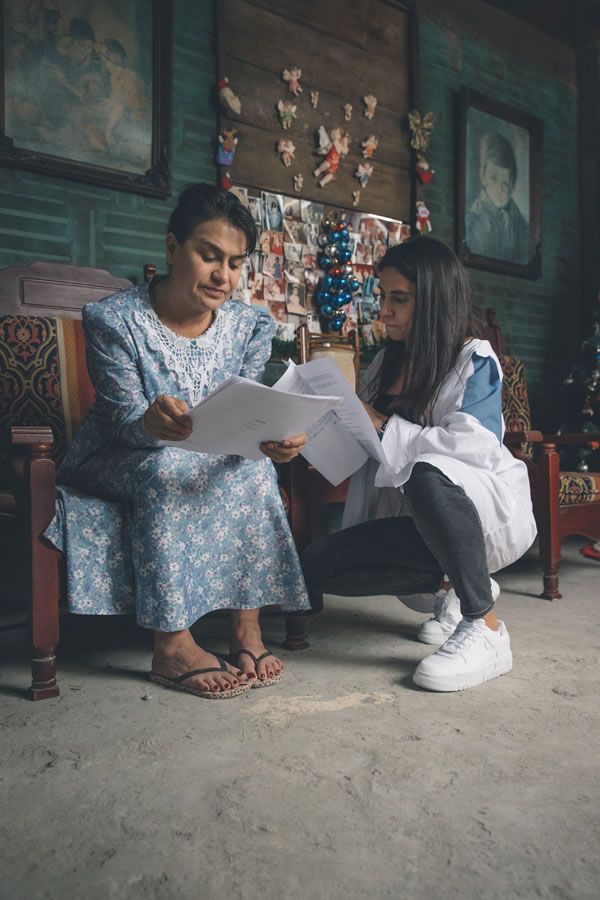 Let's discuss the award at the Female Eye Film Festival, a festival with a focus on women. How was the film received there? What did they highlight about it?
It was truly a wonderful experience and an honor for us to win the Best North American Short award. The film was very well-received by the festival programmers, and I believe what stood out the most was the theme of sexual violence, the authenticity of filming it in Colombia, and the incredible cast and crew.
When will the short film be available in Colombia?
Next year. We are finishing our festival rounds, and we hope to take the film to some festivals with the team next year, if we are selected for any. We would also like to have an official premiere with the cast and crew. We have plans to screen it in some theaters, but we are still working on that.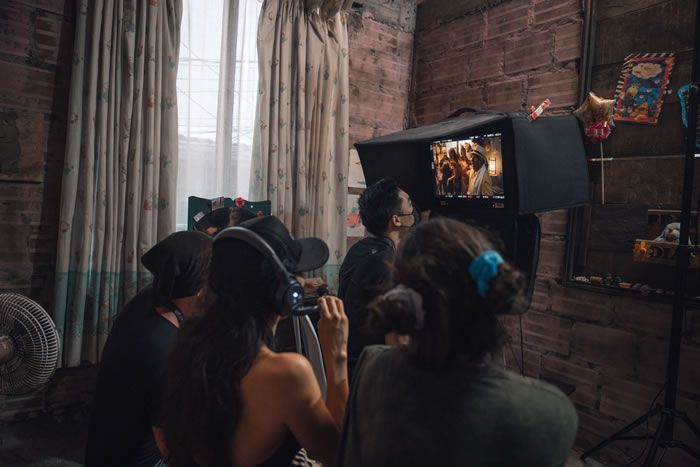 In the meantime, what upcoming events will the film be part of?
We will be at the Catalina Film Festival on September 22nd. Many Hollywood celebrities attend this festival, so we are very excited. We are also invited to the Georgia Latino Film Festival on September 23rd, the Seattle Latino Film Festival in October, and we have been named semifinalists at the Miami Short Film Festival.
* 'Esmeralda' is a co-production of Colombia, the United States, Germany, Nigeria, China, South Africa, and Puerto Rico, and it had renowned executive producers such as Thorsten D. Meier, founder of Life in Motion Group, and Hollywood film producer Matt Weaver. The film also had the participation of Colombians María Camila Alonso (producer), Carlos del Castillo (cinematographer), Iván Parra (production design), and Juan David Cardona (editor).
<<
Go to Spanish version