<<
Go to Spanish version
08/30/2023
The 10-day Venice Film Festival begins with 'Comandante'
The Italian feature film "Comandante" kicks off the 10-day Venice Film Festival, which is celebrating its 80th edition this year.
The war film, starring Pierfrancesco Favino, is directed by Edoardo De Angelis and is part of the official competition.
This opening choice for the festival was made as a replacement for "Challengers," the new feature film by Luca Guadagnino, which was withdrawn by MGM due to the strike by SAG-AFTRA, the American actors' union.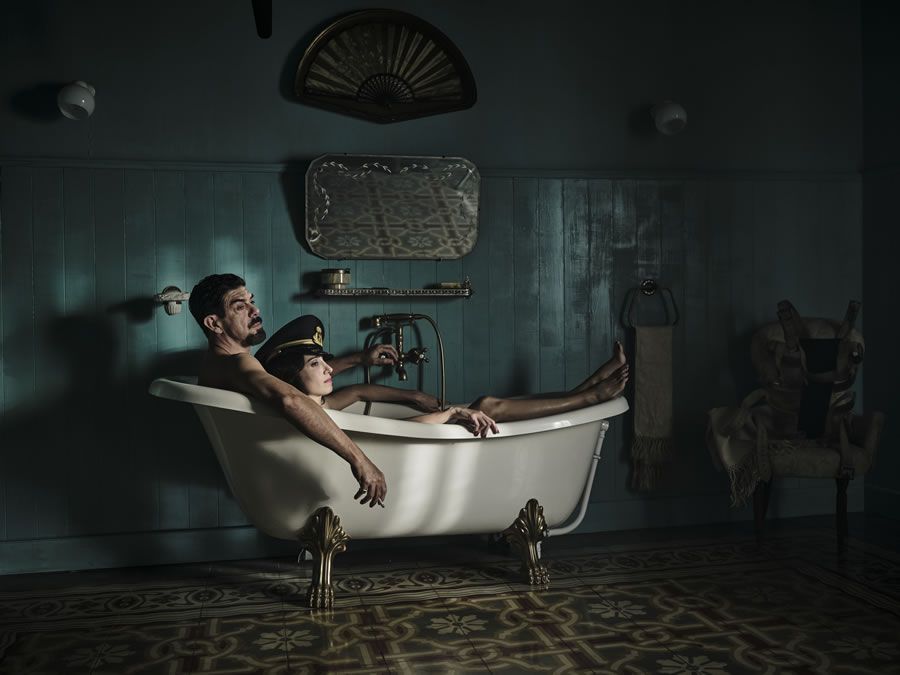 The movie follows the true story of Salvatore Todaro, the commander of a submarine who, on a dark night in 1940 during the height of World War II, encounters a Belgian merchant ship sailing with its lights off. The ship opens fire, forcing Todaro to respond, leaving the 26 crew members of the attacking vessel adrift. Despite being enemies, Todaro makes the decision to save their lives, taking them to a safe harbor, which poses risks for him and the rest of his crew.
Todaro was born in Messina in 1908 and grew up in Sottomarina di Chioggia, where he developed his passion for the sea. At the age of 15, he began his naval career, and in 1933, he had an accident that left him with a disability pension. However, he did not abandon his service in the navy and, with the help of a metal orthopedic device that would cause discomfort for the rest of his life, he boarded a submarine for the first time in 1936.
According to festival director Alberto Barbera, "in the context of period films, in which Italian cinema has invested considerable production resources, Edoardo De Angelis's film resonates with unmistakably contemporary echoes. The true story of Commander Salvatore Todaro is a powerful call to the need to place the values of ethics and human solidarity above the brutal logic of military protocol." The feature film is based on the novel of the same name by Valentino Bompiani.
"Opening the 80th edition of the Venice Festival is a great honor for us, which we thank Director Barbera for," De Angelis expressed upon learning of the film's selection. He added about the story, "Comandante speaks about strength, and Salvatore Todaro embodies its sublime form: fighting against the enemy without ever forgetting his nature as a human being."
Edoardo De Angelis returns to the festival after participating in 2016 with "Indivisible."
Images courtesy: 01 Distribution
<<
Go to Spanish version