Nov 21 2017 18:20
Los Independent Spirit Awards anuncian sus nominados 2018
Esta mañana con la presencia de Tessa Thompson (Dear White People) y Lily Collins (Okja) se anunciaron todos los nominados a los Independent Spirit Awards 2018.
Como lo indican oficialmente estos premios, a la luz de las terribles noticias que han marcado el mundo del entretenimiento hollywoodense durante los dos últimos meses por causa de las denuncias de acosos sexuales, estos reconocimientos aparecen para recordar el talento y carácter de muchas producciones independientes y actores, productores, directores y actrices que apuestan por ellas.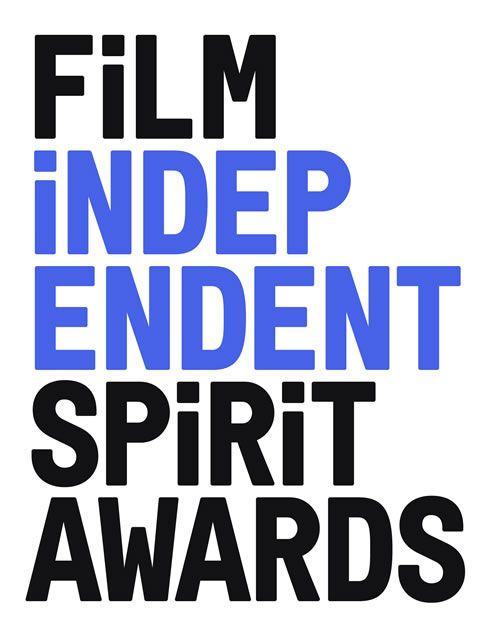 La película que cierra la trilogía del deseo del director Luca Guadagnino, "Call Me By Your Name", parte como la favorita al recibir seis nominaciones. Le siguen "Get Out", la singular sátira de terror de Jordan Peele y "Good Time", que representa la celebrada actuación de Robert Pattinson desde que se exhibiera en Cannes, cada una con cinco nominaciones.
La competencia del cine independiente internacional tiene este año a una representante iberoamericana, la chilena "Una Mujer Fantástica", la más reciente y galardonada producción de Sebastián Lelio. Igualmente aparece entre las seleccionadas "I Am Not A Witch", ópera prima en la que participó el fotógrafo colombiano David Gallego, recientemente nominado por el trabajo en esta película en los British Independent Film Awards.
En esta edición el evento organizado por "Film Independent" llega a su aniversario número 33 con una gala de premiación que se llevará a cabo el Sábado 3 de Marzo de 2018 desde la playa de Santa Mónica, como es costumbre y con los anfitriones John Mulaney y Nick Kroll.
Dentro de los reconocimientos especiales de los Premios Independent está el tradicional "John Cassavetes" que reconoce a todo el equipo de una producción realizada con un presupuesto menor a los 500 mil dólares. Igualmente está el "Robert Altman" que homenajea al director, director de casting y el mejor reparto. Este año la producción elegida para este galardón es "Mudbound", drama distribuido por Netflix que con este premio ya cosecha cinco reconocimientos. Se suman a las categorías especiales el premio Jeep Truer, que busca reconocer a un director emergente que merece más atención; el de los productores (el Piaget), para honrar a quienes con presupuestos limitados demuestran creatividad, tenacidad y visión; el Kiehl, otorgado a jóvenes talentos con una visión singular; y el Bonnie, que celebra el trabajo de alguna realizadora en la mitad de su carrera.
---
Resumen de las más nominadas
* Call Me By Your Name: 6 nominaciones – Mejor película, director, actor principal, actor protagónico, cinematografía, montaje
* Get Out: 5 nominaciones – Mejor película, director, guion, actor protagónico,
montaje
* Good Time: 5 nominaciones – Mejor director, actor protagónico, actor reparto, actriz reparto, montaje
* Lady Bird: 4 nominaciones – Mejor película, guion, actriz protagónica, actriz reparto
* The Rider: 4 nominaciones – Mejor película, director, cinematografía, montaje
* Three Billboards Outside Ebbing, Missouri: 3 nominaciones – Mejor actriz protagónica, actor reparto, guion
* Columbus: 3 nominaciones – Mejor guion, cinematografía, ópera prima
---
Lista Completa de Nominados a los Independent Spirit Awards 2018
Mejor Película
Call Me By Your Name
The Florida Project
Get Out
Lady Bird
The Rider
Mejor Ópera Prima
Columbus
Ingrid Goes West
Menashe
Oh Lucy!
Patti Cake$
Mejor Director
Sean Baker – The Florida Project
Jonas Carpignano – A Ciambra
Luca Guadagnino – Call ME By Your Name
Jorddan Peele – Get Out
Benny Sadie, Josh Safdie – Good Time
Chloé Zhao – The Rider
Mejor Guion
Mejor Primer Guion
Kris Avedisian, Kyle Espeleta, Jesse Wakeman – Donald Cried
Emily Gordon, Jumail Nanjiani – The Big Sick
Ingrid Jungermann – Women Who Kill
Kogonada – Columbus
David Smith, Matt Spicer – Ingrid Goes West
John Cassavetes Award
Dayveon de Amman Abbasi
A Ghost Story de David Lowery
Life And Nothing More de Antonio Méndez Esparza
Most Beautiful Island de Ana Asensio
The Transfiguration de Michael O´Shea
Mejor Actor Protagónico
Harrison Dickinson – Beach Rats
Timothée Chalamet – Call Me By Your Name
Daniel Kaluuya – Get Out
Robert Pattinson – Good Time
James Franco – The Disaster Artist
Mejor Actriz Protagónica
Salma Hayek – Breatriz at Dinner
Frances McDormand – Three Billboards Outside Ebbing, Missouri
Margot Robbie – I, Tonya
Saoirse Ronan – Lady Bird
Regina Williams – Life And Nothing More
Shinobu Terajima – Oh, Lucy!
Mejor Actor Reparto
Nnamdi Asomugha – Crown Heights
Armie Hammer – Call Me by Your Name
Barry Keoghan – The Killing of a Sacred Deer
Sam Rockwell – Three Billboards outside Ebbing, Missouri
Benny Safdie – Good Time
Mejor Actriz Reparto
Holly Hunter – The Big Sick
Allison Janney – I, Tonya
Laurie Metcalf – Lady Bird
Lois Smith – Marjorie Prime
Taliah Lennice Webster – Good Time
Mejor Cinematografía
Thimios Bakatakis – The Killing of a Sacred Deer
Elisha Christian – Columbus
Hélène Louvart – Beach Rats
Sayombhu Mukdeeprom – Call Me by Your Name
Joshua James Richards – The Rider
Mejor Montaje
Ronald Bronstein, Benny Safdie – Good Time
Walter Fasano – Call Me by Your Name
Alex O'Flinn – The Rider
Gregory Plotkin – Get Out
Tatiana S. Riegel – I, Tonya
Mejor Película Internacional
BPM (Beats per Minute) (France) – Director Robin Campillo
A Fantastic Woman (Chile) – Director Sebastián Lelio
I Am Not A Witch (UK) – Director Rungano Nyoni
Lady Macbeth (UK) – Director William Oldroyd}
Loveless (Russia) – Director Andrey Zvyagintsev
Mejor Documental
The Departure
Fast Places
Last Men In Aleppo
Motherland
Quest
Premio Robert Altman
Mudbound – Director Dee Reees
Premio Jeep Truer más que ficción
The Cage Fighter
Distant Constellation
Quest
Premio Kiehl (Alguien para ver)
Dayveon
Gook
Super Dark Times
Premio Piaget a los Productores
Giulia Caruso y Ki Jin Kim
Ben Le Clair
Summer Shelton
Premio Bonnie (directora)
So Yong Kim
Lynn Shelton
Chloé Zhao